Loft Conversion: 2 Bedrooms & Bathroom
Day 5: Flooring Complete
Windows are in, floor is down, and the walls and rafter ties are in place.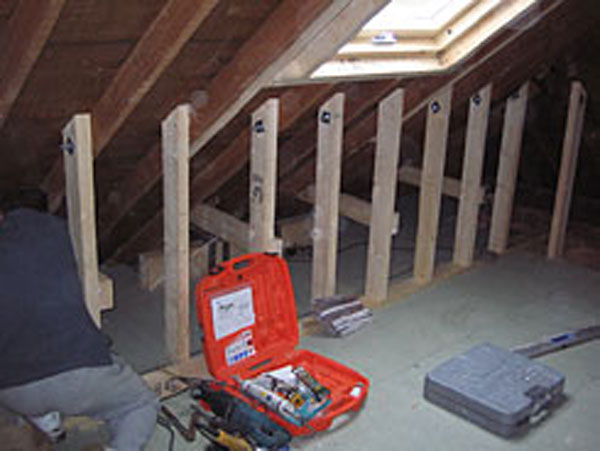 Day 7: Partition Walls
Partition walls in progress.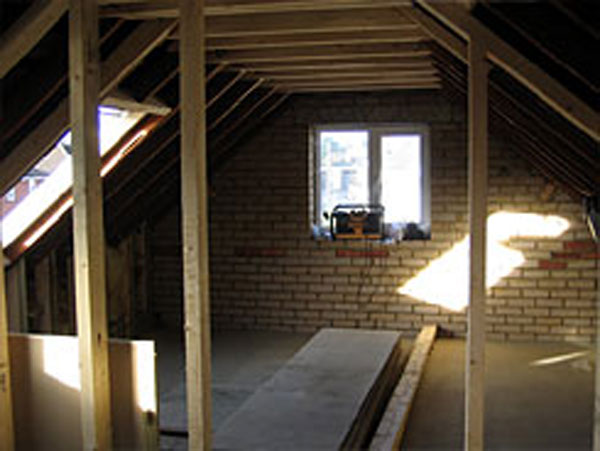 Day 9: Insulation
Insulation complete and ready for plasterboarding.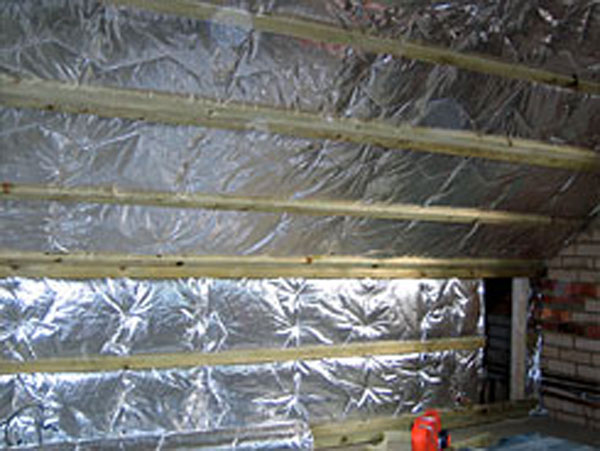 Day 15: The Finished Loft
Finished on time three weeks from start to finish.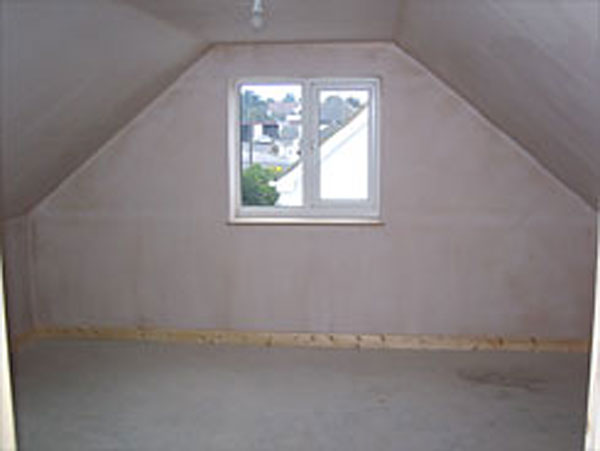 The Plan
Two bedrooms and one bathroom from an old loft space.