Gable Loft Conversion
Step 1
Existing truss rafters being strengthened.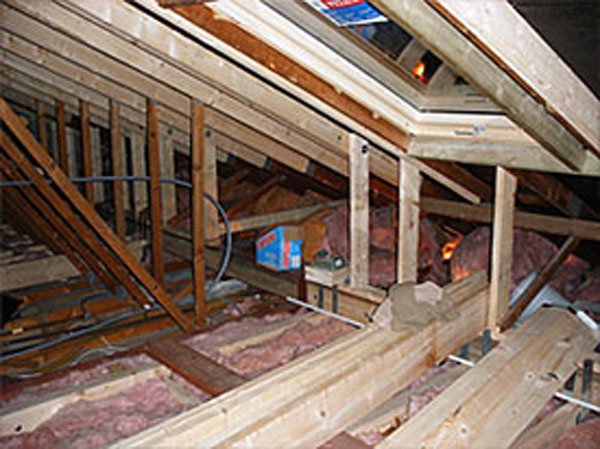 Step 2
New steels are in place with new floor joists.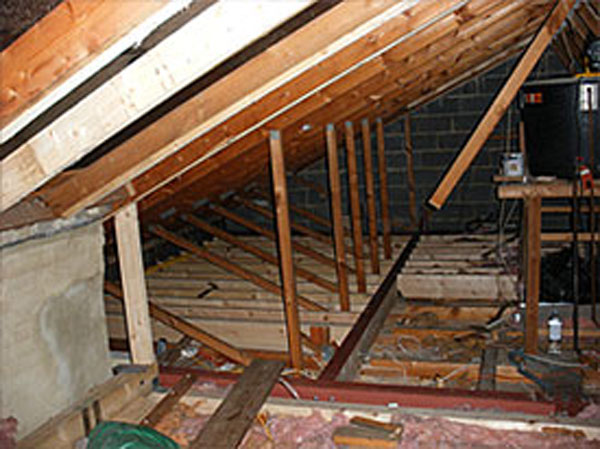 Step 3
Flooring in progress with temporary supports to allow for the removal of trusses during construction of dormer.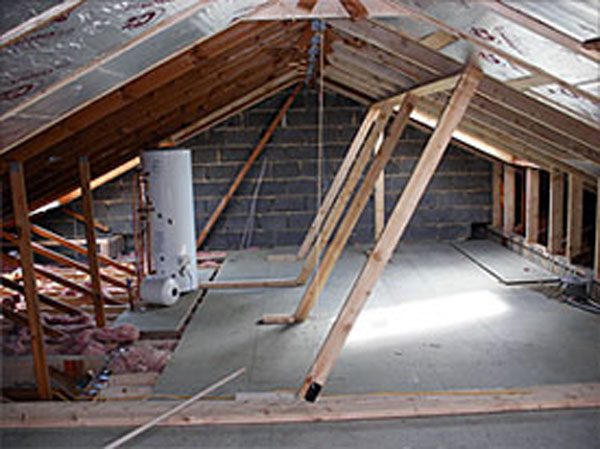 Step 4
Dormer under construction.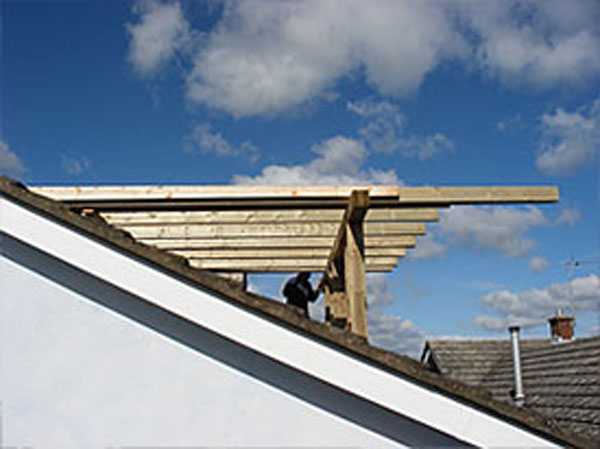 Step 5
New pressurised cylinder and boiler under construction within new dormer.